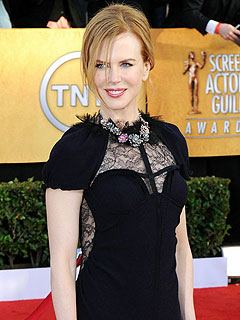 Too often the feminist message is that women can have whatever they want whenever they want it.  Unfortunately, Mother Nature doesn't always agree.  With beautiful Hollywood actresses getting pregnant well into their 40s, it is easy to buy into the feminist myth.  Nicole Kidman is one Hollywood actress who is speaking out about her fertility struggles according to People:
"Anyone that's been in the place of wanting another child or wanting a child knows the disappointment, the pain and the loss that you go through trying and struggling with fertility," the Rabbit Hole actress, 43, tells Australia's 60 Minutes in an interview set to air Sunday night. "Fertility is such a big thing, and it's not something I've ever run away from talking about." 
This can't be easy for her to speak out.  What other Hollywood actresses have spoken out about their fertility struggles?  As a college-age woman, is this something about which you are concerned?