Wendy Shalit was partly inspired to write A Return to Modesty by the co-ed dormitory living situation at Williams College.  In her book, she makes the case for modesty, arguing that it is natural and empowering.  More recently, Shalit wrote The Good Girl Revolution.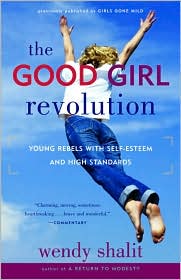 Today, Charlotte Hays at the Independent Women's Forum wrote on a post on Catholic University President John Garvey's op-ed in the Wall Street Journal.  Catholic University is going back to single-sex dorms.  His mention of virtue on campus reminded me of Wendy Shalit's book.
What did you think of his article?  Does your campus have co-ed dorms?